New on the website: clicking on these links will take you to these new items: | New music list | The Eggheads Experience recounted | Chop Gate concert in Bilsdale |Dalesmen vs Eggheads Photos | Concert Programme 2013 |

Stop press: See an article about the Dalesmen Singers that appeared in the Dalesmen magazine in 1977 - and which cost 20p in those days!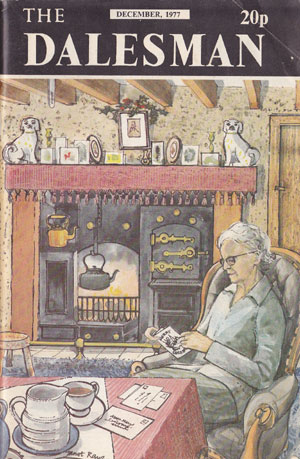 The Dalesmen Singers Male Voice Choir has enjoyed making music for nearly forty years and meets each Tuesday in the Methodist Chapel of the North Yorkshire village of Danby. We sing all kinds of music and gain lasting enjoyment, fellowship and friendships in the process. The choir gives 15-20 local concerts each year and quite often goes on tour to Europe and North America. We collaborate with other charities and we are proud in helping raise money for charities through Dalesmen concerts. You can find out more about us on this website or better still come and see us in rehersal. Schools welcome and Visiting Choirs welcome
Schools welcome and Visiting Choirs welcome All schools who teach, or have an interest in music and singing are quite welcome to join The Dalesmen at rehearsals. All that would be needed is prior notice, so arrangements could be made to accommodate everyone and organise refreshments.
Come and Join the Dalesmen Singers                                
The Dalesmen Singers are always looking to recruit new singers. You may or may not have sung in a choir before but either way you will soon pick up some great songs on our current programme. Our regular practices are held on Tuesday nights in Danby Methodist Church from 7.30 to 9.30 pm so please feel free to come along to a warm welcome. Alternatively, if you would like to support the aims of the Choir by being a Patron then click here: Become a Dalesmen Patron!!